An Eminently Qualified Organic Industry Watchdog
We monitor the increasingly corrupt relationship between corporate agribusiness and government regulators that has eroded the working definition of organics.
Working with our intelligence agents around the country, we are protecting what we have built together.
SIGN UP FOR OUR NEWSLETTER
A message from OrganicEye leadership: Mark Kastel, Terry Shistar, and Jay Feldman —When it comes to preserving organics as an alternative to the chemical-intensive farming and food production system that is destroying our environment and health:
WE WON'T BACK DOWN.
We are OrganicEye. We Have the Power to Impact Our Future and We're Doing Something About It.
Join the OrganicEye leaders, with their over 113 years of industry oversight, in building a new and important asset for the community. The organic farming movement started as a values-based industry. It was built on a loving, collaborative relationship between family-scale farmers and shoppers willing to pay for food produced based on superior environmental stewardship, humane animal husbandry and economic-justice for the people who produce our food. OrganicEye's mission is ensuring these values and commitments are not compromised in the modern food system.
We Are All Organic Watchdogs: Become an OrganicEye Agent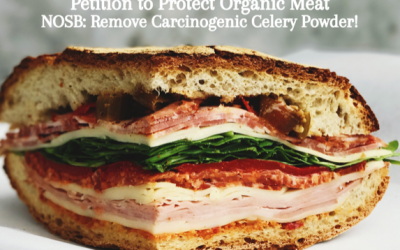 You can sign our petition here, or fill in below.
read more
From the Gumshoes at OrganicEye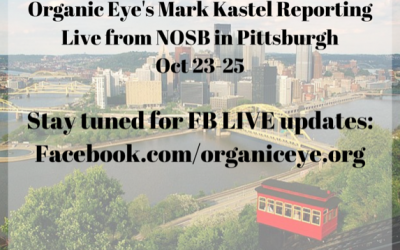 Stay tuned to https://www.facebook.com/organiceye.org/ for live updates from NOSB Pittsburgh October 23-25.
read more
USDA Panel Votes in Pittsburgh on the Future of Nitrates in Meat SIGN THE PETITION FOR IMMEDIATE RELEASE Contact: Mark A. Kastel, 608-625-2042 / mkastel@organiceye.orgTerry Shistar, 202-543-5450 / tshistar@beyondpesticides.org WASHINGTON, DC — In the...
read more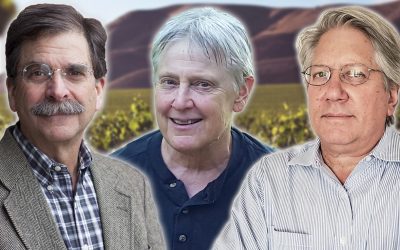 WASHINGTON, DC — Beyond Pesticides, a public interest organization founded to advocate for healthy air, water, land, and food by eliminating the use of toxic pesticides, and advance healthy practices, has announced the formation of an investigative arm, OrganicEye. The new watchdog agency will focus on defending the "time-honored philosophy and legal definition of organic farming and food production" from USDA's systemic failure to protect the interests of organic farmers, ethical businesses, and consumers.
read more
Join the OrganicEye Newsletter
The stereotypical large farms of today's agriculture are not unsustainable because they are large, they are large because they are managed unsustainably. They are unsustainable because they are managed 'extensively' – meaning they rely more on land and capital and less on thinking people.